My Beloved
Beloved Soaps in Mt. Shasta…
Corinna Chandler is a self-proclaimed dabbler who slowly migrated north from the Bay Area to Dunsmuir, finally finding her niche in soapmaking. Residing in the Mount Shasta/Dunsmuir area for the past 15 years, Chandler moved to the area to be near the towering 14,000-foot volcanic mountain as well as the community of people.
"We wanted to get out of the rat race. It was too populated there," she says about moving from the bustling city. Therefore, after attending UC Santa Cruz for a short stint, the couple ended up in Redding, where she worked as a horticulturist at Shasta College while raising two children. In her time off, Chandler would head up to Mount Shasta to immerse herself in nature, eventually moving to the area full time in 2005.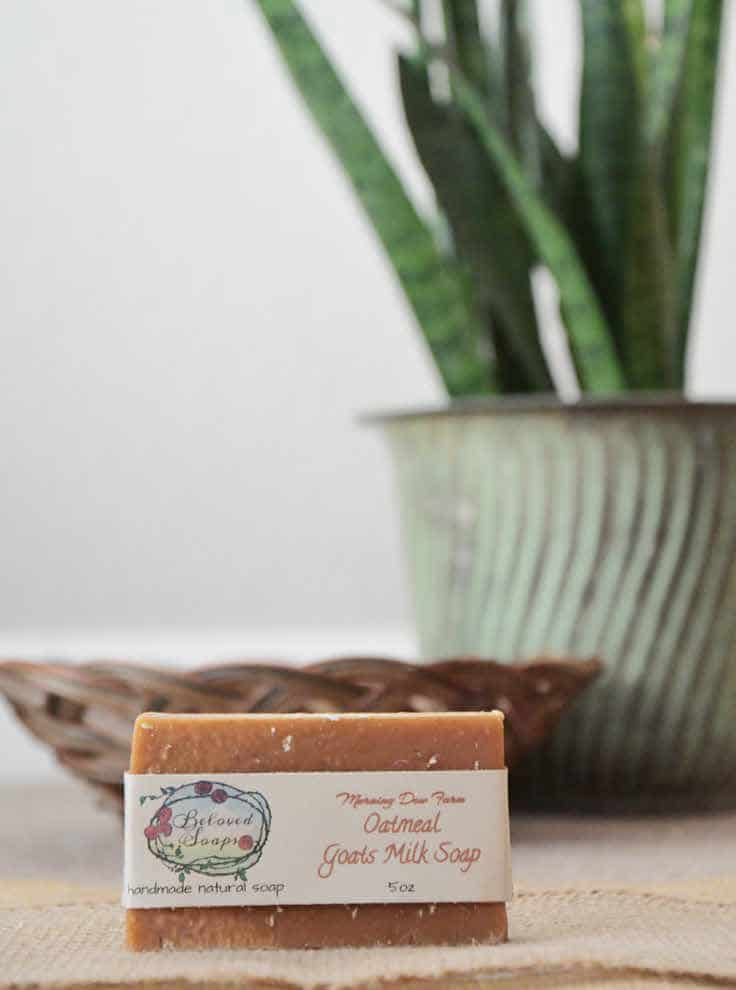 "I wanted to be in nature more and everyone here is close, friendly and accepting," Chandler says. Especially during the pandemic, Chandler has noticed how locals have come to together to support each other and small businesses.
In the midst of moving to the Cascade Range, Chandler remarried and had three more children. She was home a lot raising them while thinking of ways to generate income.
"I'm a dabbler. I've dabbled in a lot of different things throughout the years, but I've always loved artisans and the idea of working with my hands. I've always admired people who were practical with their craft and creating art that you can use but that's also beautiful," she says.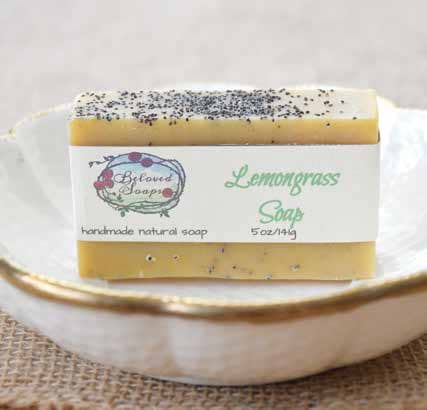 Then on January 14, 2014, her birthday, Chandler had a revelation.
"I had a vision that gave me the name of the company I wanted to start. I was getting married and my husband and I were reading through the Song of Solomon. It's an amazing book filled with a lot of imagery. It's a love poem, very sensual and romantic. It's a gift for people, and I got the idea to make soaps around that concept," she says of how she came up with the name Beloved Soaps.
At that time, Chandler was fortunate enough to have a friend in the soapmaking business who mentored her (the friend now lives in Ohio and runs Space Cadet Soaps, and they each sell a joint soap called the Soul Sisters soap) and Chandler also started experimenting with ingredients based on some soapmaking books she had.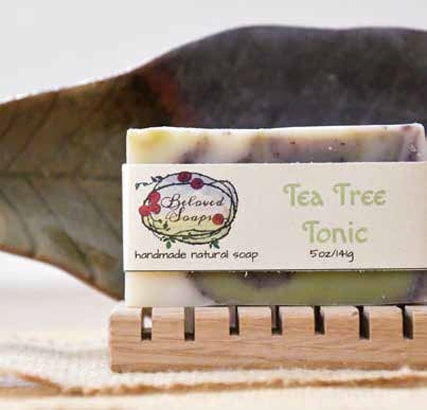 "I felt like making soap was something I could do, and I wanted to make something that was natural, free of chemicals and good for my babies," she says. Chandler went from creating her first rose soap topped with rose petals from a bouquet that her husband gave her, to now producing around 30 kinds of soap products. Chandler also likes collaborating with local businesses, creating a line of beer soaps for the Dunsmuir Brewery Works and buying essential oils and olive oil from vendors in Grenada and Anderson.
When asked what her favorite soap is, Chandler laughs. "I love all of my soaps because I made them," she says. "I enjoy the process of it, the alchemy of mixing everything together to create something new that's beautiful and smells so good; it makes me happy. I also love vending, being at the market and seeing people's reactions when they try my soaps."
Her bestseller is the Ode to Sunshine soap ("it makes people happy," she says) and the tea tree soap has been especially popular this year, likely due to its antiviral properties.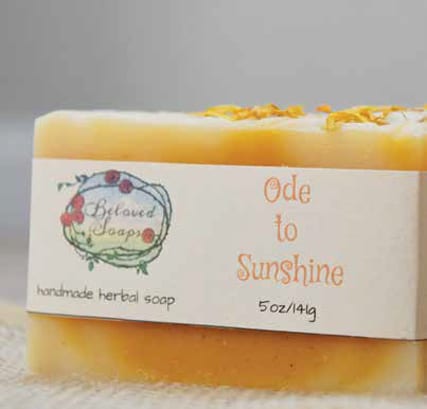 "I have little crowds that love certain soaps," she says, explaining that in the fishing town of Dunsmuir, people tend to enjoy her Fisherman soap, while her Three Kings soap made of frankincense and myrrh takes off during the holidays.
"One sweet story is of a woman's house that burned down in the Carr Fire and she couldn't remember what her favorite soap was, and she had no idea where it came from. Her friend realized that it was a Beloved Soap and gave a bar of it to her for Christmas. It made her day," she says.
Drawing inspiration from the stillness and freshness of being in the mountain air, Chandler insists, "When you use Beloved Soaps, I want you to feel like you're bathing in a fragrant garden being caressed by your beloved. I like to be simple in my body care products and your skin will be happy for it," she says. •
Beloved Soaps • www.etsy.com/shop/belovedsoaps