Keep Moving Forward
Staying Active During COVID-19…
It doesn't take an infectious disease expert to determine that life during a pandemic is pretty darn challenging. But even while protecting your health and that of others, there are still plenty of opportunities to stay active.
After all, there are benefits to getting outside and getting some exercise. It can be a balm to one's mental health while helping to shore up the body's immune system, says Kerri Schuette, a program manager with the Shasta County Health and Human Services Agency.
If enough snow has fallen, Mt. Shasta Ski Park is one wintry option. This year, skiing in the time of COVID-19 means wearing masks except when actively skiing. Guests and employees are required to wear masks and practice social distancing while indoors, in the base area, loading or unloading from a chairlift or taking lessons.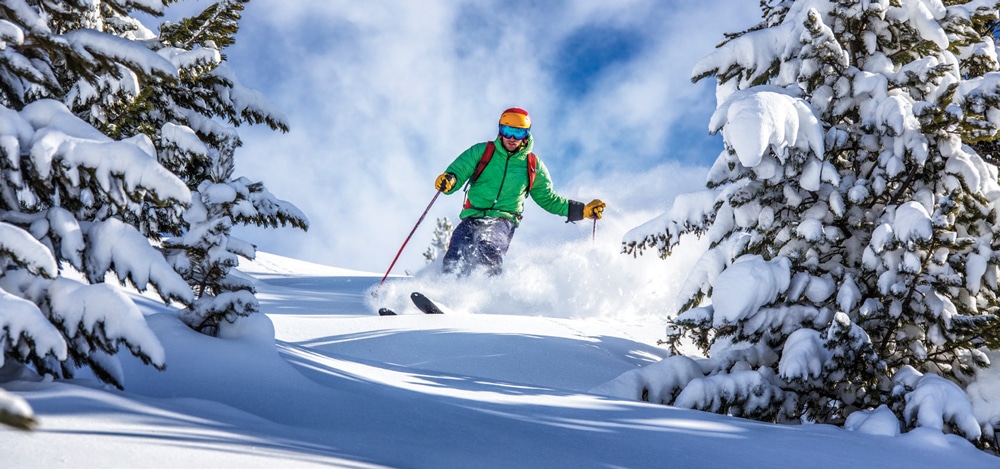 Ski park staff will provide outdoor food venues and work double-time to sanitize restrooms and all high-traffic areas. Access to the ski lodge will be limited and only family members and friends will be allowed to ride together on chairlifts, so plan on slightly longer waits in line. Ice skating is an alternative and Mount Shasta's Siskiyou Ice Rink, the only National Hockey League regulation-sized outdoor rink in California, has adapted to the pandemic by limiting its 90-minute sessions to 75 people per session. Face coverings are required for all, and congregating on or off the ice is prohibited.
Closer to Redding, the tried-and-true Sundial Bridge is always worth a socially distant visit and it provides access to some easy walks in the Turtle Bay Botanical Gardens and around the Redding Arboretum. The Sacramento River Trail can be accessed at the Sundial Bridge as well. Hiking is another way to get outside while keeping a little distance from others, and Healthy Shasta provides a handy trail map and other resources. The more determined hikers can investigate the 11.7-mile Chamise Peak Trail near Shasta Lake, the 10-mile Cabin Creek Trail (formerly Squaw Valley Creek) near McCloud and the 5.7-mile Mount Harkness Trail near Chester that features a tour of a working fire lookout.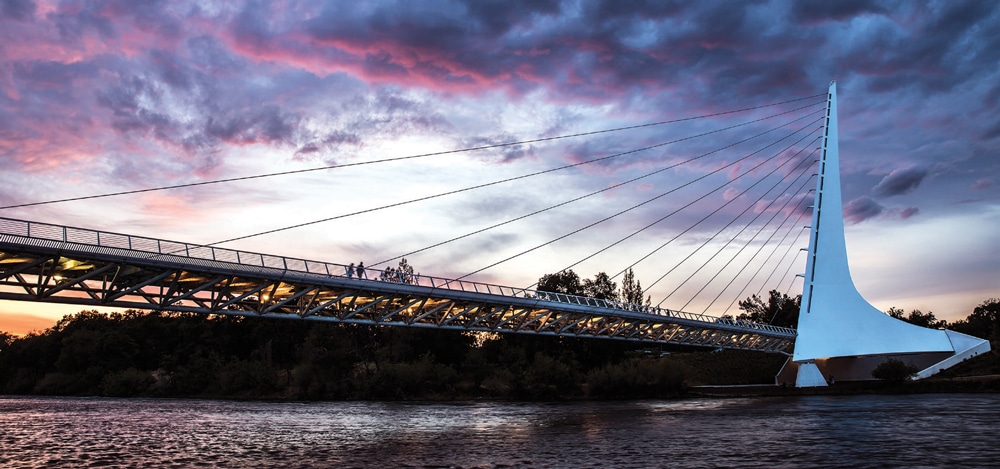 When roads are clear and potential COVID-19 restrictions allow, a tour of the North State's abundant waterfalls can be an exhilarating option. For a fun day trip, load the kids up and head east on Highway 299, stopping to take in the 70-foot-high Montgomery Creek Falls; continue north on Highway 89 to admire the spectacular Burney Falls; and then press on toward McCloud for a look at the Upper, Middle and Lower falls on the McCloud River. A return trip on Interstate 5 adds Dunsmuir's Hedge Creek Falls to the itinerary.
Clinton Kane, a retired Whiskeytown park ranger, says his former worksite offers plenty of recreation options just a few minutes west of Redding. For easy outings, he suggests taking the family on some of Whiskeytown's easier trails.
With its secluded nature, snowshoeing or cross-country skiing in Lassen Volcanic National Park or perhaps in the vicinity of Mt. Shasta is a fairly COVID-friendly activity, suggests Schuette.
The Convention and Visitors Bureau is chock full of outdoor activity suggestions and has even bundled some into itineraries to help plan day trips and more extended excursions.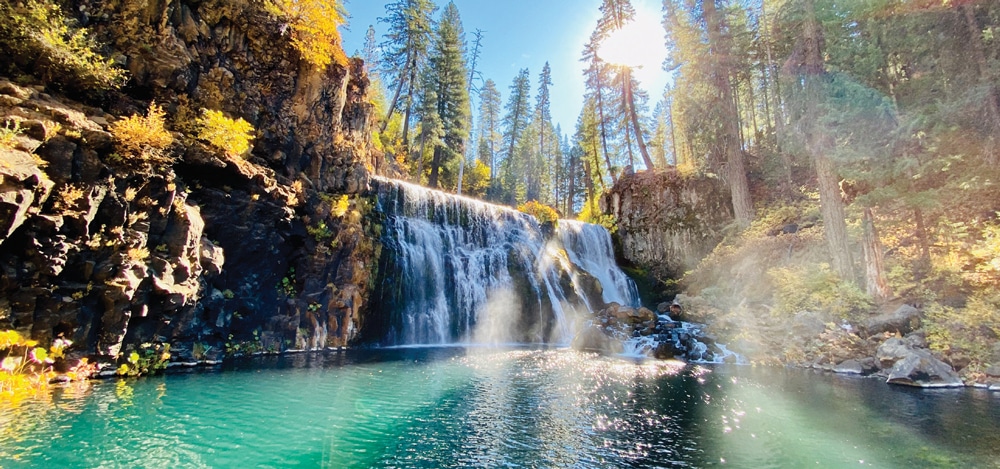 Staying busy indoors is important too, and there are ways to stay connected from the comfort (or sometimes confines) of one's own home. Keeping in touch is especially important during the COVID-19 challenge, Schuette says. "We encourage people to use creative ways of connecting with friends and family. Many of the things we're accustomed to doing in person can be done virtually with a little bit of creativity," she says.
Perhaps a cocktail party with friends over Zoom, or plan a virtual reunion with friends and relatives. "One unexpected benefit of our COVID-forced virtual meet-ups has been that everyone can join, regardless of distance," Schuette says. "We've even done birthday parties, where we drop off gifts outside the birthday person's front door, and we watch her open them during the online party."
The pandemic may be keeping you close to home, but it doesn't mean your mind can't go exploring. Online cooking classes can be a productive – and tasty – way to add to your culinary skills.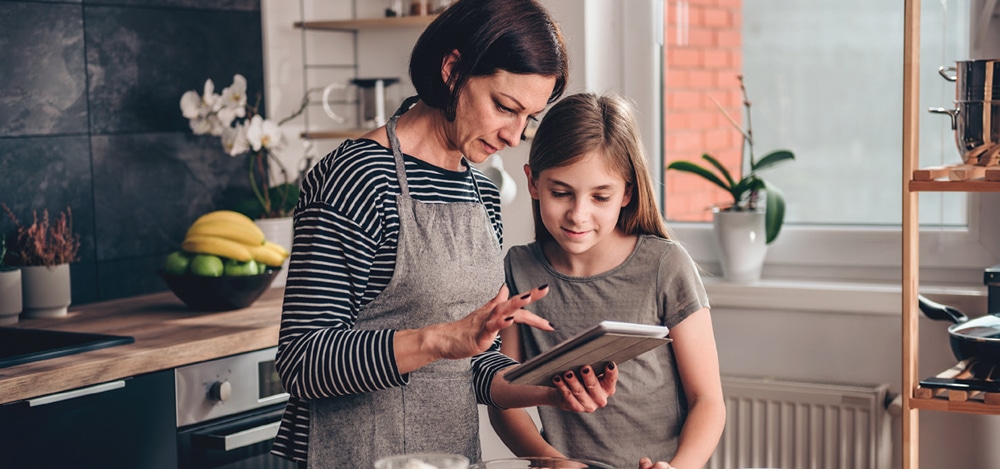 There are academic pursuits available with a couple of keystrokes, as well. Harvard University, the oldest institution of higher learning in the United States, offers more than 100 free online courses on subjects ranging from computer science and civics to Shakespeare and the Giza Pyramid complex in Egypt.
There's even a course exploring COVID-19's economic impact and crafting policy responses.
www.skipark.com
www.siskiyourink.org
www.healthyshasta.org
www.visitredding.com
www.online-learning.harvard.edu