All is Bright
Garden of Lights at Turtle Bay in Redding, CA…
With its eyebrow-raising price tag of $1 million, Jake Mangas knew Garden of Lights – the dazzling holiday display that runs through Dec. 27 at Turtle Bay's Botanical Gardens – was a bit of a risk. He also knew the reward was more than worth it.
"I saw the upside and what it meant for the community," says Mangas, the Redding Chamber of Commerce CEO. "This idea came from the community and I think that's important." What also was important was the "wow" factor: The Garden of Lights had to be bigger than big and brighter than bright to get people talking. "We see it as putting Redding on the map in a positive way," Mangas says. "There are a lot of light shows, but this one will take the cake."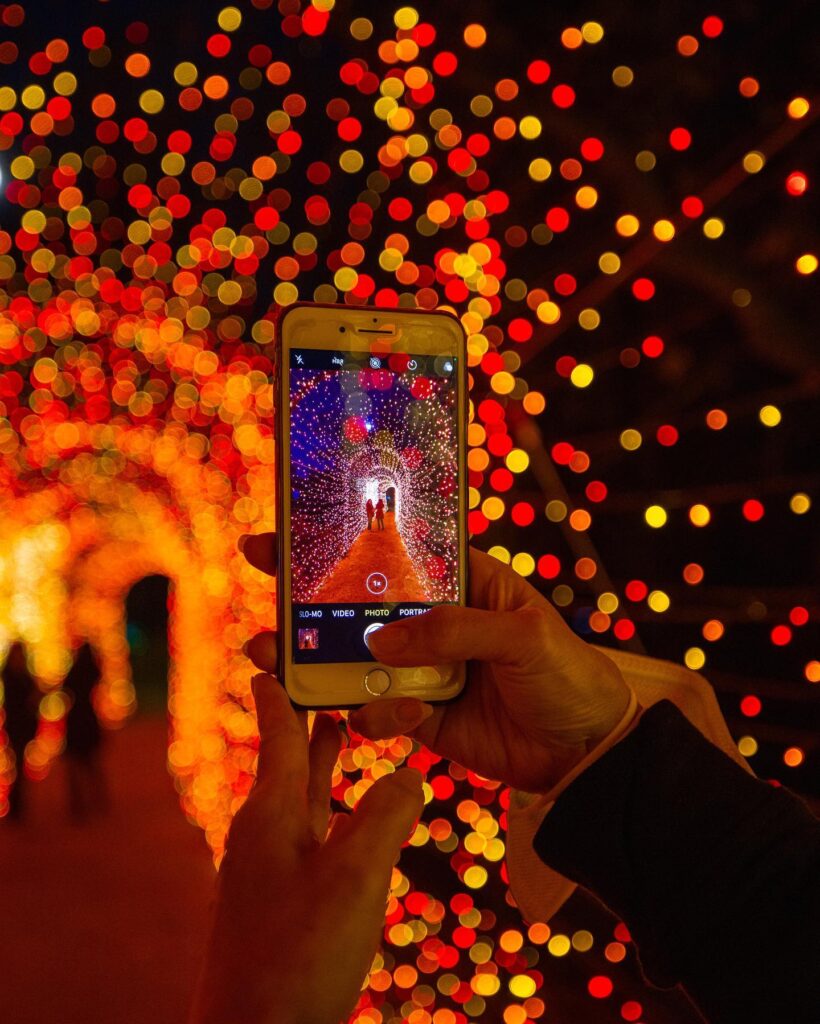 At 10 acres and incorporating a million lights, the attraction is both big and bright and that's what Florida-based designer Tres Fromme had in mind. "That's a lot of light, but Turtle Bay wanted to do it right. That kind of dedication to realizing the design intent is wonderful."
Fromme has an extensive background in garden design and ventured into holiday light displays 10 years ago when he accepted a commission from the Atlanta Botanical Garden. The Garden of Lights is his seventh light design and his first in California.
The idea of a holiday-themed light display surfaced in 2018 when the Chamber launched the Redding City Identity Project, a communitywide effort to spruce up Redding's image that resulted in a list of 20 projects.
Mangas sat in on several design committee meetings for the Garden of Lights and says "it was very apparent he (Fromme) was the exact right person. He has a passion not just for Christmas but the right kind of lighting and how lighting creates an experience."
Fromme was attracted to the project by its setting and the passion of the collaborators. "It's a beautiful site. The gardens, the museum and the Sundial Bridge. It's a gorgeous site for a light show. There's a lot to work with. Also, I liked the idea of this being a show they really wanted to be a regional destination for families of all types and all types of audiences; a way to bring people into Redding and to help discover the Botanical Gardens itself."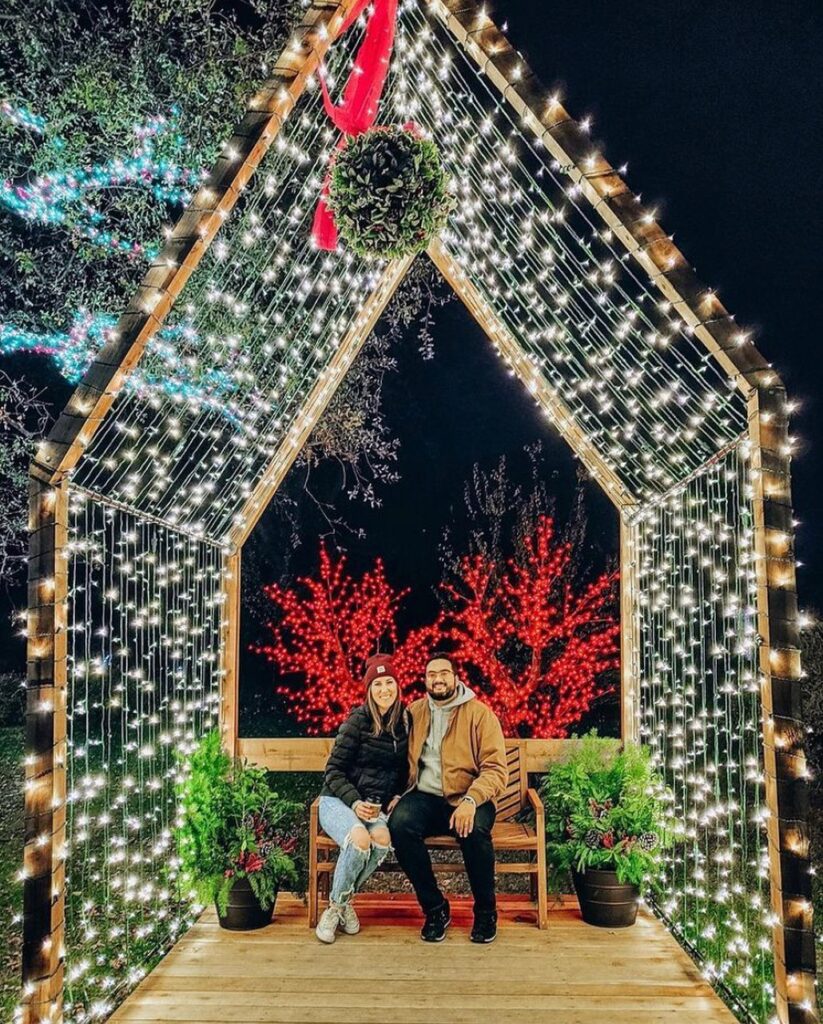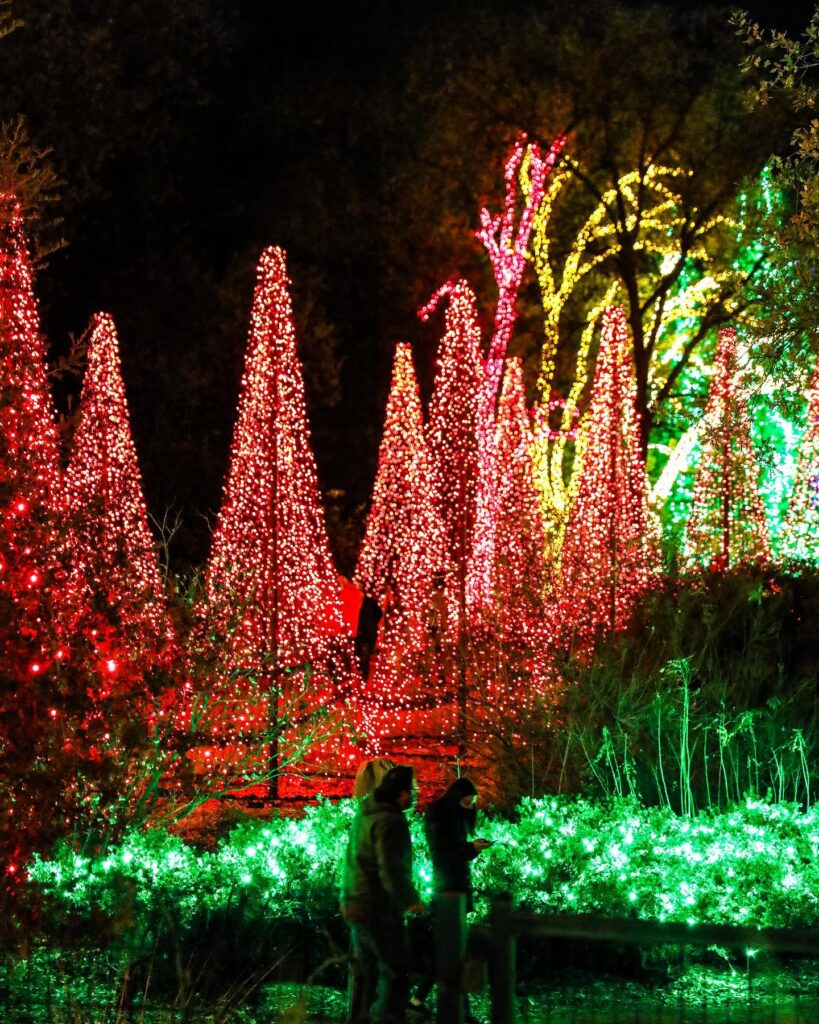 And then there was the personal test that came in the form of a certain 700-foot-long, glass-decked beauty designed by a famous Spanish architect: "Another challenge I liked was creating a show that holds its own with that bridge," Fromme says.
The designer was quick to credit the "really creative and collaborative" team at Turtle Bay, including Vickie Marler, the CFO, and Michael Warren, president and CEO, for transforming his design into a glittering reality. "They really wanted to do a quality show that would be traditional but with a bit of innovation," Fromme says.
Seth McGaha, a public relations manager with Turtle Bay, says a crew of between 20 and 30 began work on the installation in July "and pretty much nonstop since then." The work was tedious at times, particularly wrapping each tree.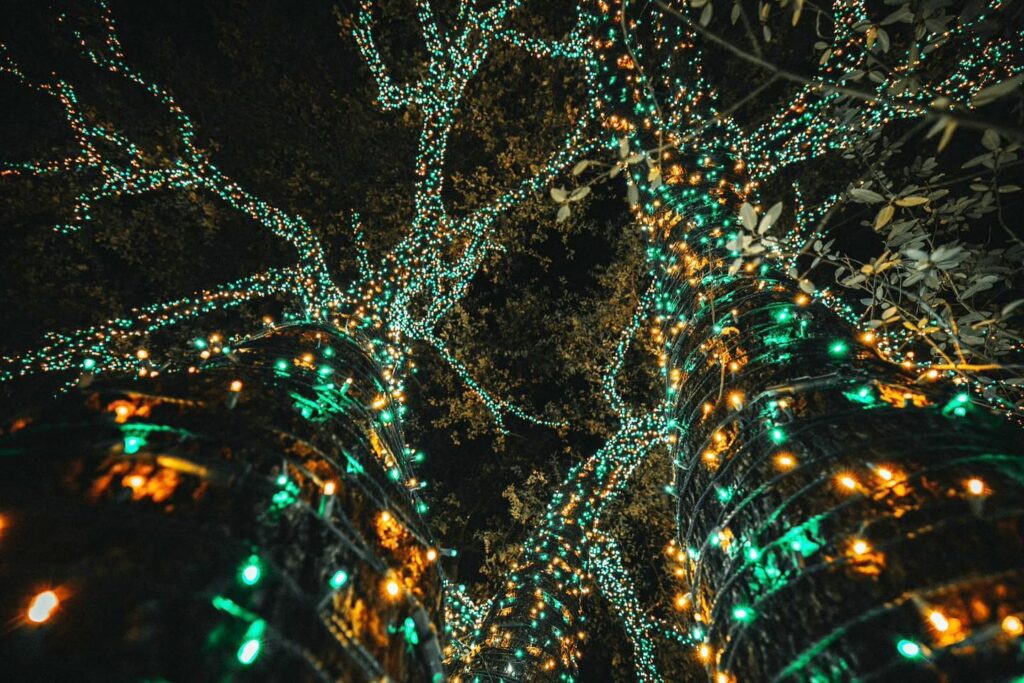 The result is a path that winds through various themed zones with light features choreographed to music. "People will find something delightful or dramatic around every corner," promises Fromme. "There are some very subtle and magical touches that will give people a range of experiences. It's about being immersed and not just going to look at some lights."
Mangas says each zone or "room" has a different theme that will create a special experience for people of all ages. "It's really like they're focusing on things that make Redding unique. Giant lizards, fish and all the native flora and fauna. This is Redding's light show and I think that's important."
The Garden of Lights is bookended on the east and west ends by two "very knock-your-socks-off intentional show-stoppers that are programmed to music that I think will blow people away," Fromme adds.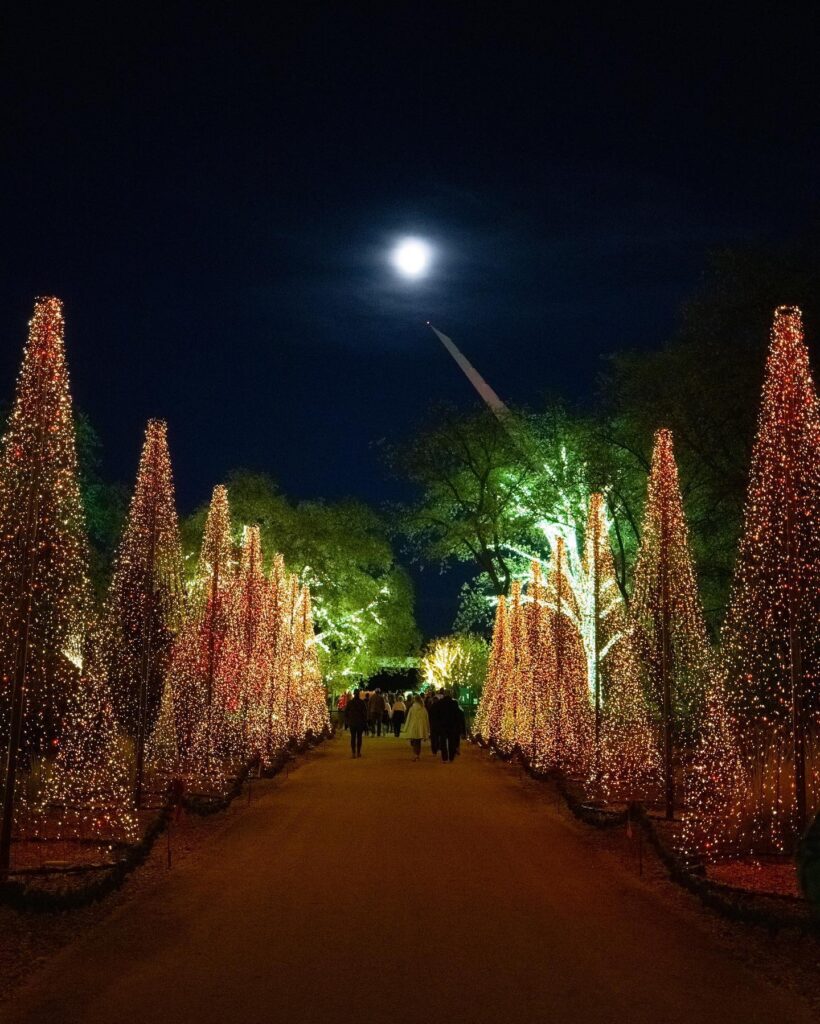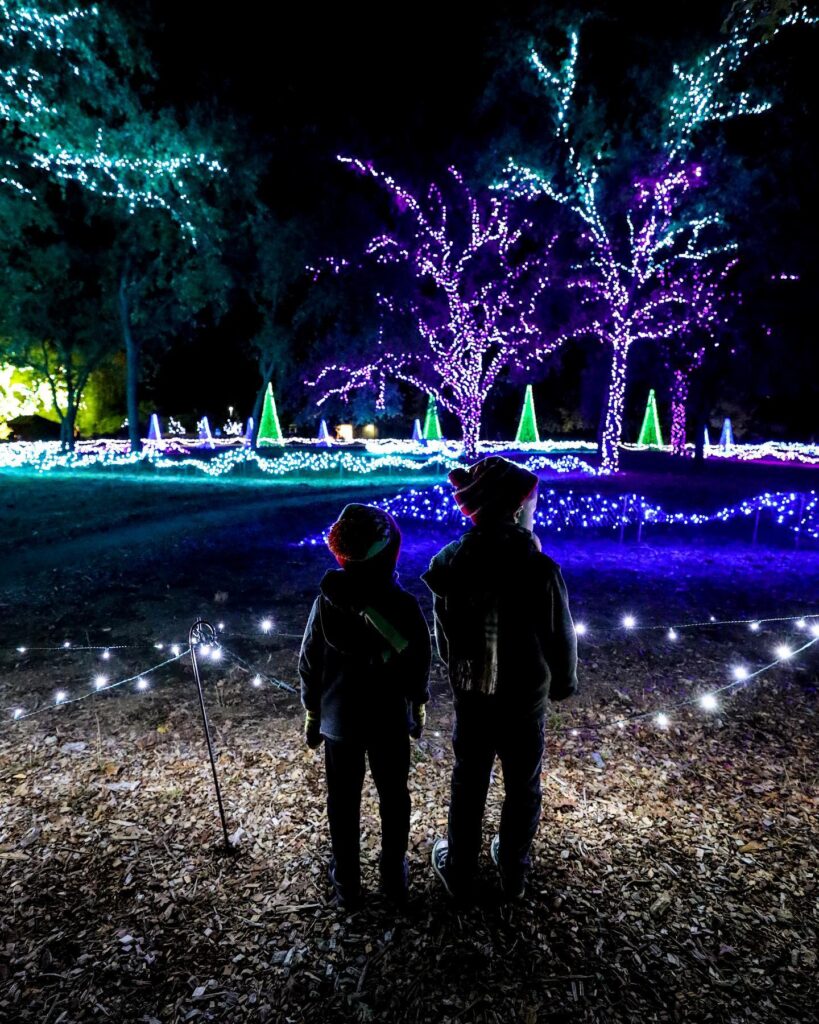 In the middle is a holiday village where food, snacks, beer, wine, hot cocoa and other refreshments – all catered by Mosaic restaurant – will be available. Music, entertainment and train rides also are offered.
McGaha says each ticket will have a scheduled entry time with some 500 people allowed in each hour. The average stay is expected to be about two hours. "Thankfully it's an outdoor event with plenty of space so we're able to comply with social distancing" and other COVID-19 safety protocols. Face coverings are required at the entry gate and at the holiday village and gift shop.
Funding for the Garden of Lights includes $500,000 from Redding's hotel tax revenue (money already earmarked for marketing purposes). Other partners include the Redding Chamber of Commerce, Turtle Bay Exploration Park, the Sheraton Redding Hotel, Black Bear Diner and Complete Lawn & Landscape.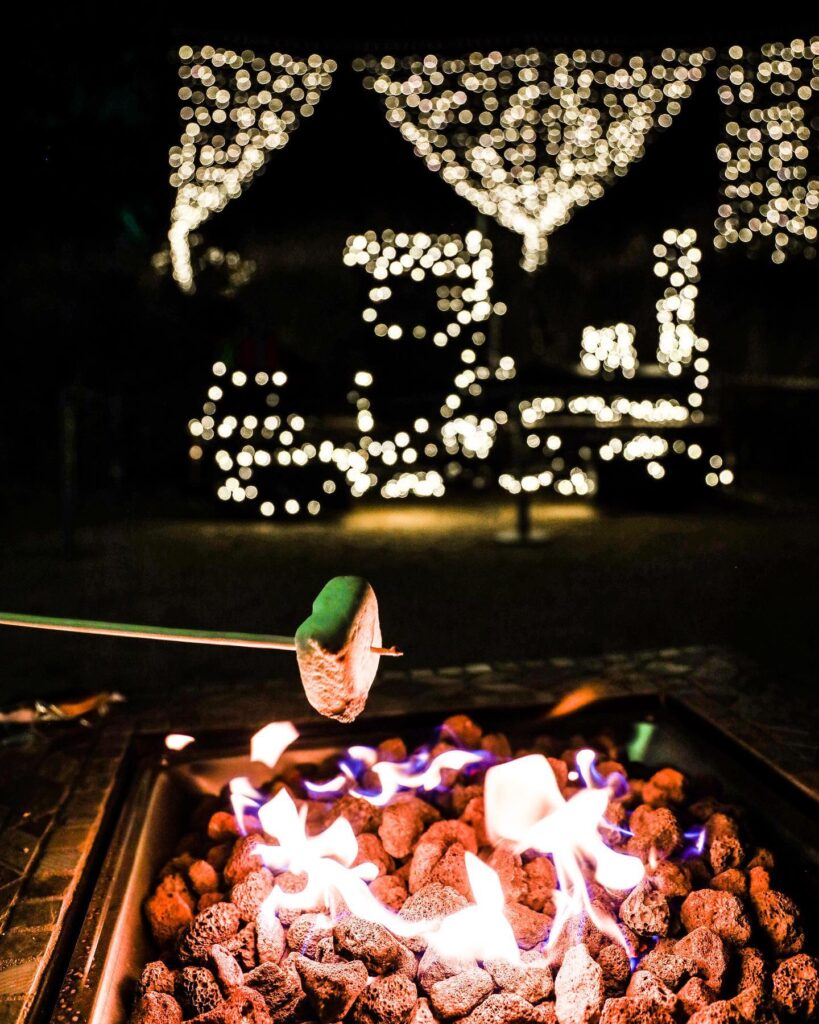 McGaha says proceeds from the installation will be used to expand the Garden of Lights in future years to help ensure it becomes a North State holiday tradition for years to come.
Website: www.reddinggardenoflights.org
Facebook: www.facebook.com/reddinggardenoflights