Know Where Your Food Comes From With Belcampo Farms
Real Good Food…
At Belcampo Farms, the meat of the matter is this: more and more health-conscious shoppers want to know more about the food they're putting on the family table, and these Siskiyou County ranchers are more than happy to provide the answers.
They can tell you how each steer, chicken, sheep, hog or turkey was raised, where it spent its days, what it was fed, how it was harvested and how it was processed. "We like to be transparent. We have an open-gate policy," says James Rickert, Belcampo's farm director.
Belcampo has embraced the burgeoning farm-to-table movement and managed to apply the key features – providing nutritious meat from organic, free-range animals that were treated humanely and raised on an eco-friendly farm – to a large-scale operation with state-of-the art distribution.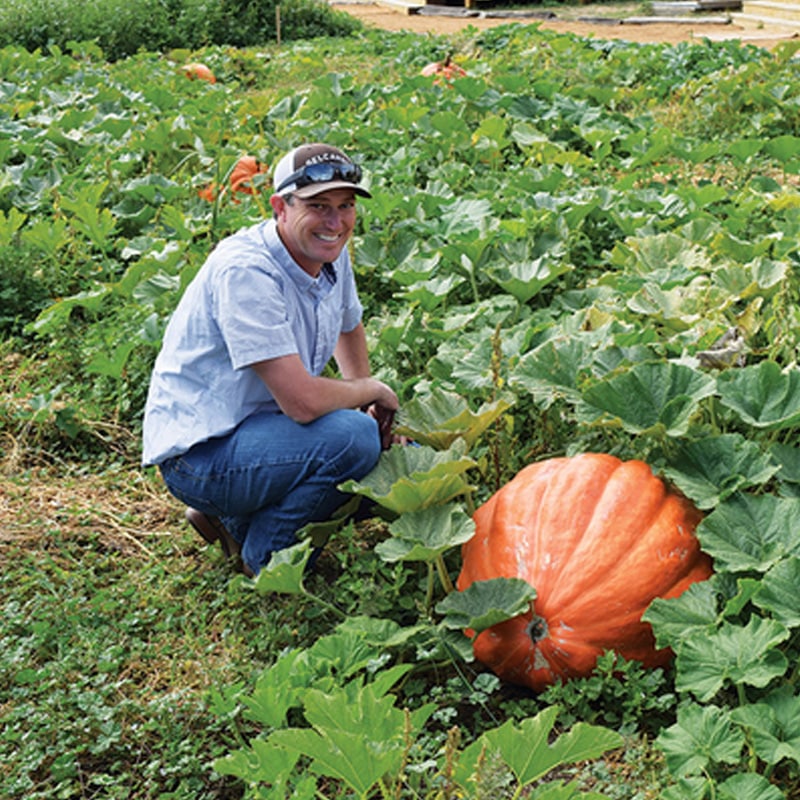 How? "We're the ultimate vertically integrated meat company," Rickert says. Belcampo is in control from the start, farming the organic feed, shepherding its animals through the production process, including processing in its own USDA-inspected slaughterhouse, and into Belcampo's own butcher shops and branded restaurants.
The meat industry has changed so much over the years, including the use of antibiotics to accelerate growth and inhumane factory farming conditions, that many consumers are starting to lose trust in the meat available through conventional suppliers, Rickert says. "We want to change that. We offer good quality and nutritious food that was raised in good conditions and humanely treated that people can feed their families."
Belcampo was established in 2012 as a joint effort by Todd Robinson, a retired financial executive, and Anya Fernald, whose interest in food distribution dates back to 1999 when she began her career in Europe and later went on to direct Slow Food Nation, a San Francisco festival started by famed restaurateur Alice Waters.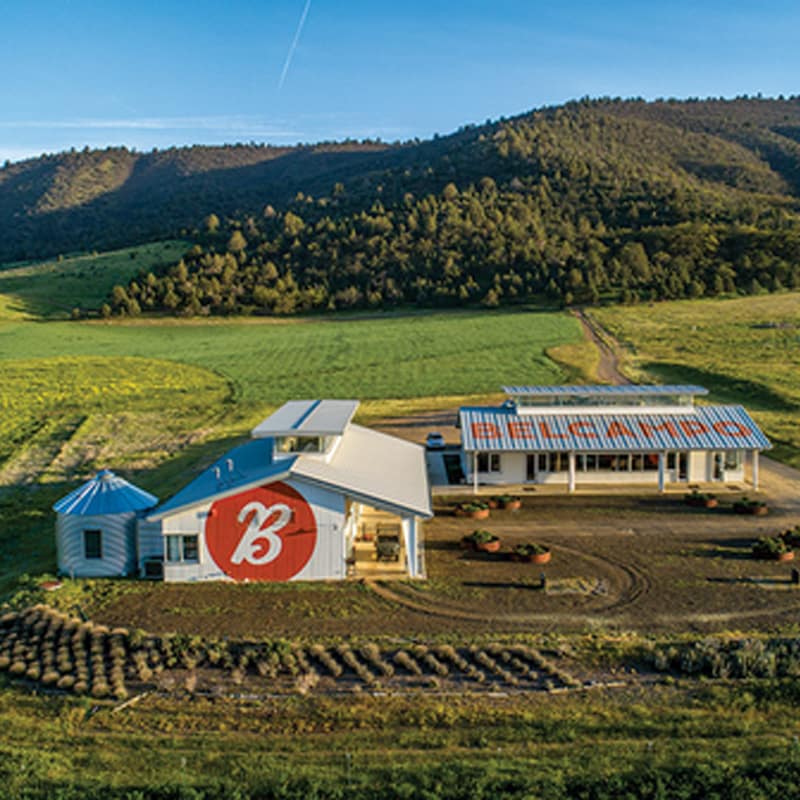 The operation has grown to include 27,000 acres on four ranches, with the bulk of the farming taking place near Gazelle in the Shasta Valley. Mt. Shasta looms as the backdrop for the main 9,000-acre farm and the pastures contained in the nearby Parks Creek Ranch and the North Annex near Grenada. The 11,000-acre Pentacola Ranch near Cottonwood provides seasonal grazing during the winter months.
Belcampo has 560 people on its payroll, including 32 who work on the farm. Beef from grass-fed cattle is the biggest seller, with lamb, pork and poultry continuing to gain popularity.
In order to ensure autonomy and full start-to-finish control, Robinson and Fernald had a slaughterhouse built in Yreka. Not only is the facility inspected by the USDA, it has been designed in accordance with the philosophies espoused by Temple Grandin, a Colorado State University professor who is considered the nation's leading compassionate animal handling expert. Belcampo emphasizes whole animal butchery, a practice that increases the value of each animal and minimizes any unnecessary slaughtering.
Belcampo's meat is served at namesake restaurants in the Los Angeles and San Francisco bay areas (three locations each) and in Manhattan's Hudson Yards development. Belcampo products also are available at Erewhon markets and cafes in the Los Angeles area, Stone Brewing pubs in Southern California and through the Belcampo web site.
Belcampo also hosts weekend "meat camps" at its Gazelle farm to give its fans a tour of the farm and some hands-on instruction in meat cutting and cooking. Rhoda Magbitang, the executive chef at the famous Chateau Marmont in Hollywood, attended a meat camp "and she fell in love with the farm. By the time she left, she said she only wanted to source her proteins from Belcampo," Rickert says.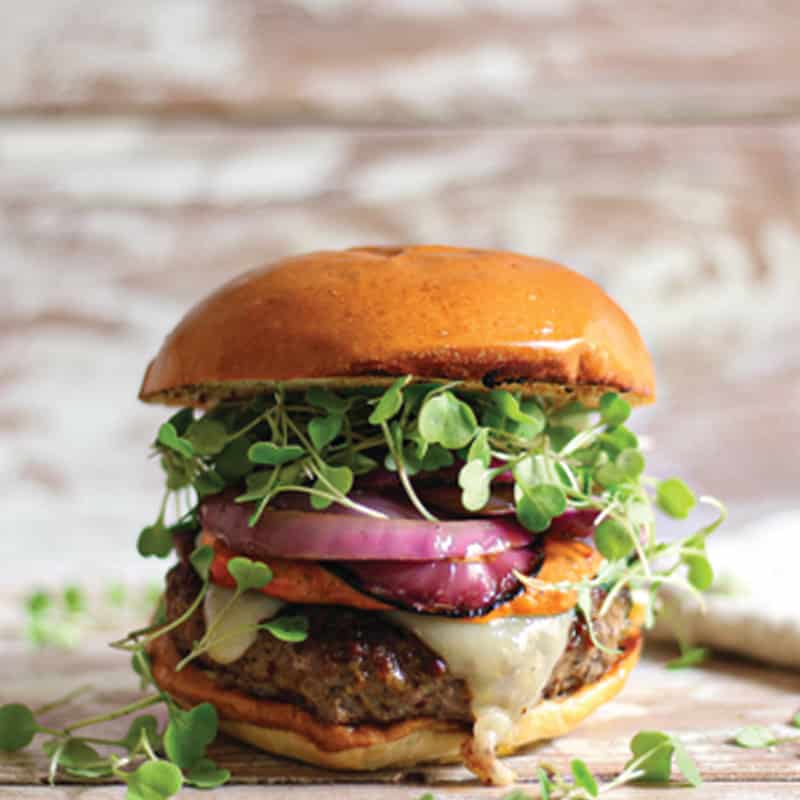 For Rickert, a Cal Poly San Luis Obispo graduate whose family has been ranching in the North State for five generations, the regenerative farming practices employed at Belcampo, including crop and pasturing rotations and the emphasis on humane care, are a good fit. Rickert's grandparents operated the Rickert Meat Co. in Cottonwood and his parents, James and Mary Rickert, operate Prather Ranch in Macdoel.
Like Belcampo's cofounders, Rickert embraces the philosophy that the more people know about the food they are eating, the better it is for both consumers and ranchers. "I raise good food for people who care," he says. "We're proud of what we do. I'll show this operation to anyone."
Belcampo Farms continues to incorporate technology into its present and future, including the addition of "cloud" kitchens matched with online food delivery apps like Uber Eats, Chowhound and Caviar.
Rickert says he's exploring partnerships with farms in the area (provided they are able to document organic, sustainable and humane practices) to help meet the growing demand for Belcampo's products.
"Our vision is bold; our ambition is to build an alternative meat supply system; real solutions are never simple fixes. Help us put health, taste and transparency first. Help us build a better
cleaner world through meat," says Fernald in the Belcampo mission statement. •