Eureka
Gold Prospecting In The North State…
Gold was once a deadly serious business in Northern California. Lust for it spawned a boom and bust that scarred the land and displaced a People, ultimately fast-tracking a remote territory to U.S. statehood and establishing Shasta City as county seat for Shasta County. But over time the fever abated, and some 100 years after the '49ers swarmed the scenery, a group of local folks set up a nonprofit dedicated to a more humane hunt for the precious metal, emphasizing recreation over reckless, get-rich rage.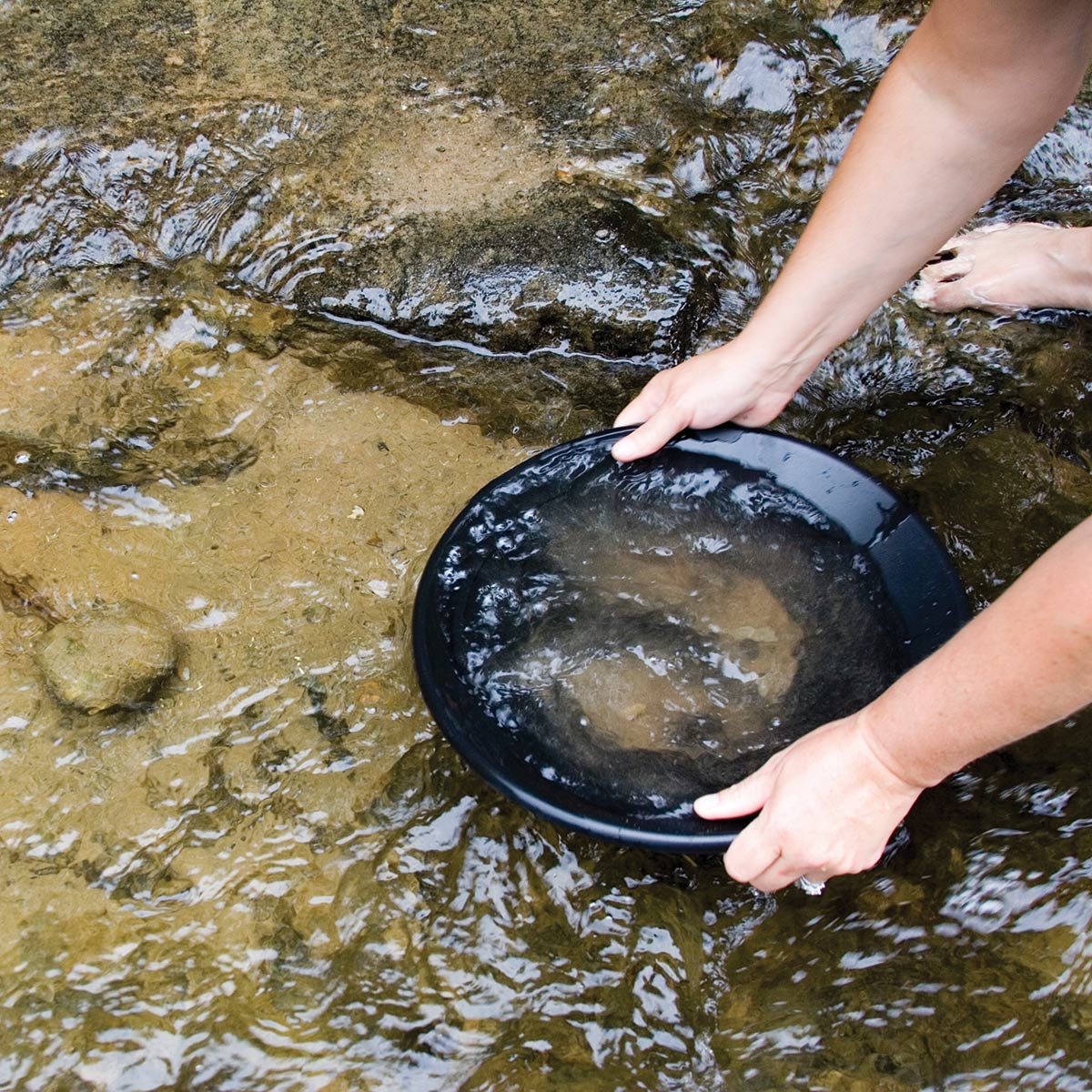 Founded in 1959, the Shasta Miners and Prospectors Association flourishes today, helping small-scale miners and prospectors find gold in them thar hills, while educating its membership and the public at large all about mining. The organization maintains five gold- bearing claims, where members and their guests gather each month to share potluck dishes, play in fields and streams, learn new prospecting techniques and – oh yeah – find gold.
Yes, that's real gold, for the picking. But can you still strike it rich? "That's always a nice prospect," says Sid Sidman, association president. "But we're about having fun. It's a treasure hunt. It's a good workout walking in the woods and rooting around in the creek."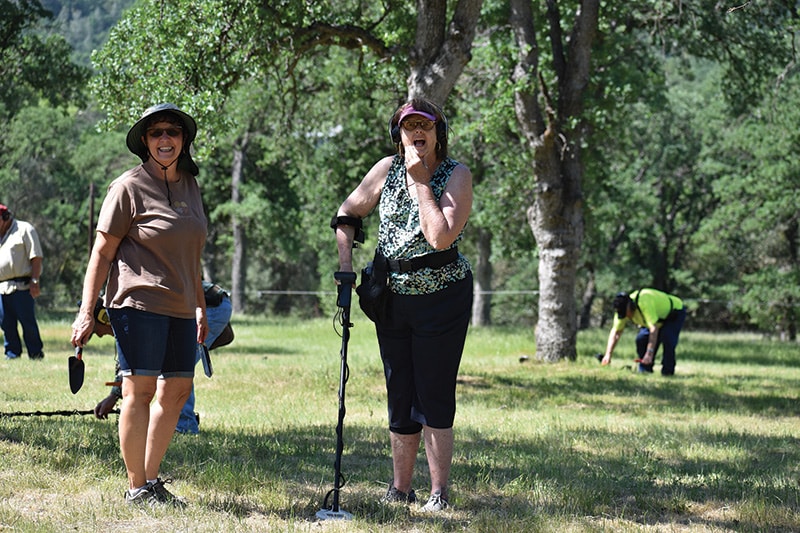 Sidman was taught by an experienced Shasta Miners and Prospectors Association member a new way to find gold. "I bought a metal detector, but I was unfamiliar with the equipment," he says. "I learned to tune my ear to the different sounds. Coached, I was able to hear a piece of gold so small, if I sneezed on it, it would blow away. I was astounded by what a metal detector can hear."
Long-time member Mike Russell, who's been prospecting since his 20s, says most of his finds are in the quarter-gram range, but he has a "one that got away" story about one much larger. "I lost a one gram nugget, we call it a picker, while panning," he recalls. "I picked it up with my fingers, but it was bigger than I thought it was going to be, and I didn't have a good hold on it. It fell back into the hole. I dug for two hours, but I never found it."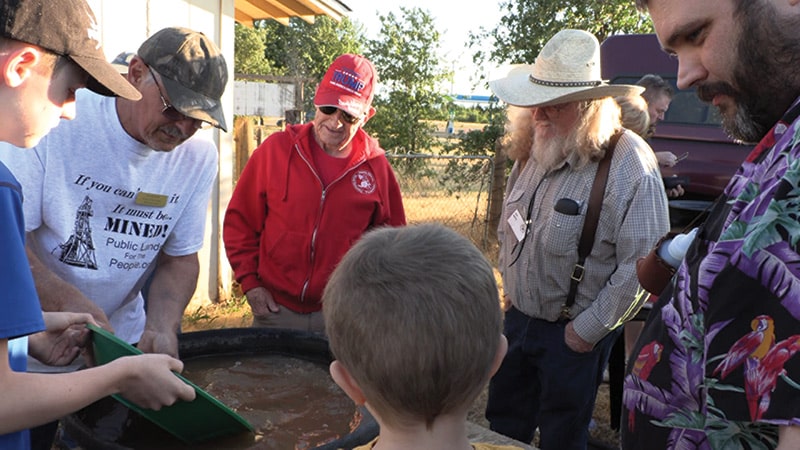 Russell remembers metal detectors converging on the Shasta Miners and Prospectors Association's French Gulch claim, searching the land in the fall of 2018, as soon the region was deemed safe to reenter after the Carr Fire. "They were finding half-ounce, one-ounce nuggets, or more," he says. "That went on for about a year, then the vegetation grew back, thicker than before."
That ended that, because disturbing vegetation to get at gold is forbidden by the association to protect the environment from prospectors. Other restrictions include don't dig in banks, cover the holes you do dig and stay away from fish nesting areas. "Even if it's on your own claim," stresses Russell. "It's still on public land. We don't harm it in any way. We actually clean it up. We pull a lot of trash out of the creek."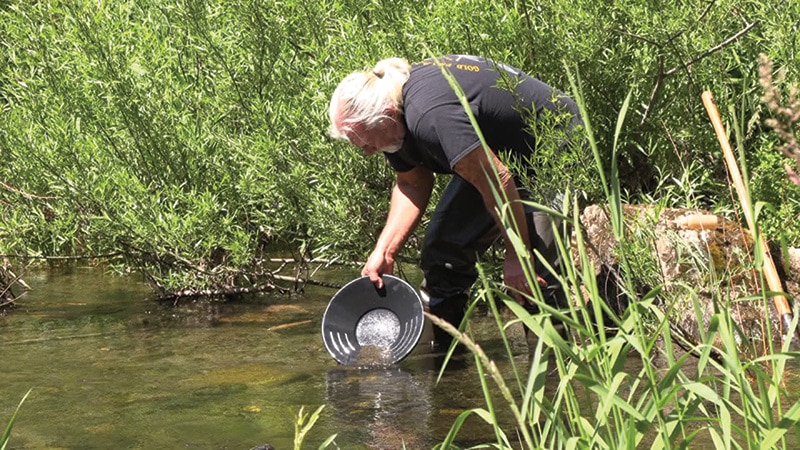 All new association members receive a 10-page self-published booklet called "Best Practices," a field guide of dos and don'ts for gold seekers.
Media Facilitator Myra Buteau says the association focuses a lot on education. Members organize portable gold mining demonstrations, which they present at schools or public events. "We have this five-foot- wide satellite dish we fill for gold panning demos," she says. "We sprinkle in some gold and show people how to find it."
The Shasta Miners and Prospectors Association maintains five claims on public land: the Weaverville, Whiskeytown, Lakehead, Bulldog and French Gulch claims. Although the public can visit for recreation, you must be a member to hunt for gold.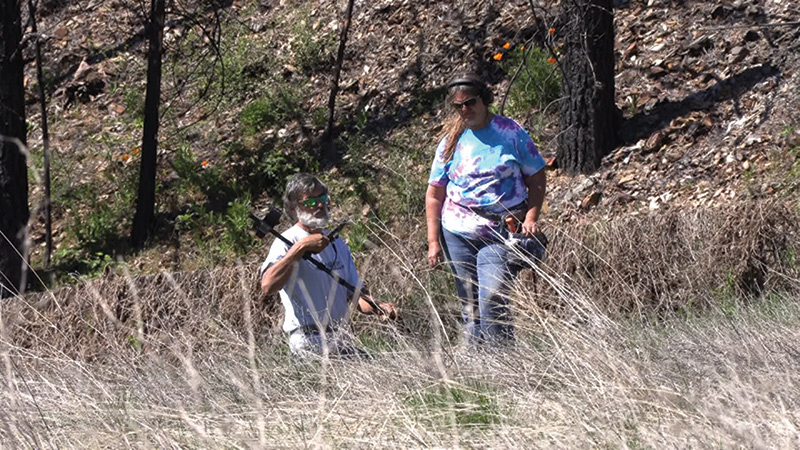 While there were no limits to mining in the 19th century, Shasta Miners and Prospectors Association techniques focus mainly on panning, metal detectors and sluicing, which uses water flowing through a box to separate gold from dirt. "Gold is 19 times the weight of water," Buteau says. "The water comes up, and the gold ends up on the bottom."
Jim Rankin, legislative chair of the Shasta Miners and Prospectors Association, watches Sacramento for bills that could impact mining practices, and he's kept members updated on the federal Bureau of Land Management's Integrated Management Plan. "The last time the BLM changed things was 30 years ago, so this plan could manage us for the next 30 years," Rankin says.
The association is always looking for new members who are looking for recreation, camaraderie and – oh yeah – gold.
Shasta Miners and Prospectors Association
www.shastaminersandprospectors.org