Flight Plan
What's on the horizon for the Redding Airport…
With all the good news coming out of Redding Municipal Airport these days, it wouldn't be surprising if Jim Wadleigh, the city's airport manager, has his head permanently in the clouds.
He doesn't, but his heart's certainly in the clouds and he's hoping his enthusiasm for flying local will catch on. In fact, he says, the most effective way North State residents can ensure reliable, and affordable, commercial air service is to fly out of Redding.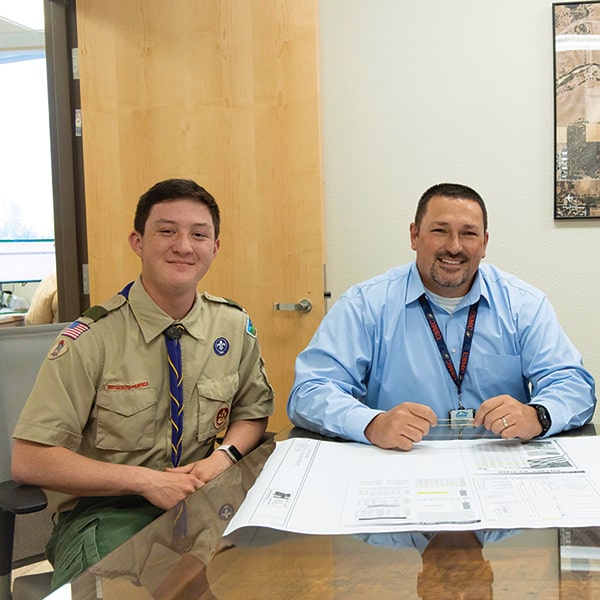 "We're asking the community to check us out," Wadleigh says. "There are so many ways to move around now – Seattle, LAX, Burbank, SFO – and having options provides value to the community. I hope people see that."
One of those options was showcased in May when Avelo Airlines began three-days-a-week service to Hollywood Burbank Airport, providing travelers with a convenient complement to the existing United Airlines service to Los Angeles International Airport. To sweeten the deal, Avelo kicked off the Redding service with introductory $19 one-way fares. A 189-seat Boeing 737-800 will depart on Tuesdays, Thursdays and Saturdays. More flights will be added as demand warrants, Wadleigh says.
Avelo executives say the Redding market is attractive to cost-conscious travelers looking to escape the hustle and bustle of big cities and enjoy the outdoors. Avelo's website notes Redding enjoys 300 days of sunshine a year and has more than 600 square miles of state and national parks within a 30-mile radius.
"This is one step closer to making Redding easily accessible so more people can experience what we get to experience every day," says Redding Mayor Erin Resner. "In addition, the convenience and affordability this flight creates for our own community's travel is so exciting.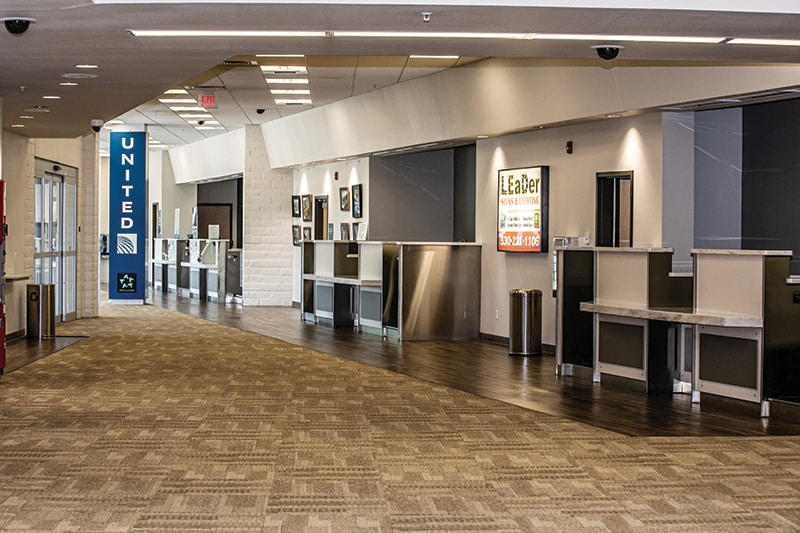 I'm incredibly grateful for everyone who worked on this impressive project."
A second travel option will be unveiled this month when Alaska Airlines begins daily service to SeattleTacoma International Airport, a major hub that gives Redding-based travelers more access to destinations like Chicago and points farther east. Some Seattle flights will be priced as low as $95 each way.
The first Alaska flight is scheduled to leave Redding at 7:20 a.m. on June 18 and will be preceded by a celebration at the airport. Todd Jones, president of the Shasta Economic Development Corporation and part of the city's air services team that recruits airlines, says he'll be at the tarmac party and on that first plane to Sea-Tac.
"I'm going with my wife and we're going to spend the weekend in Seattle," Jones says. More importantly, Jones says the Alaska Airlines service "is another win for the local business community who want more direct flight options that leave early enough for a business meeting during the day, and still get you home for dinner with your family.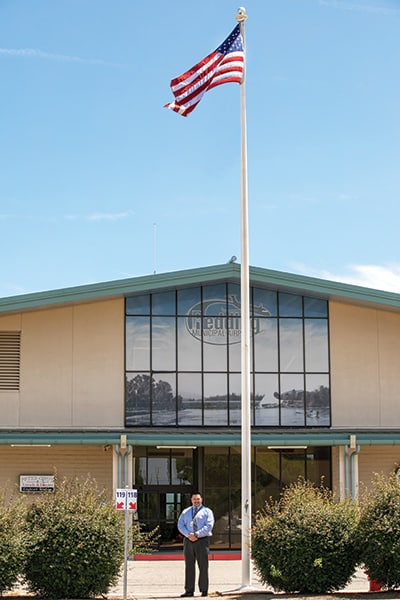 "We are not just a great place to live. We are a great place to do business, and people from around the country are recognizing this," Jones says. "Adding another flight to connect us to the Pacific Northwest opens more opportunities for our community to grow."
The new flights, as well as the established United Airlines connections to San Francisco and Los Angeles, add to Redding's appeal to prospective employers, say Wadleigh and Jones. Of course, those planes fly in both directions and they help make the North State more enticing to visitors interested in the recreational opportunities that abound within the California Adventure District.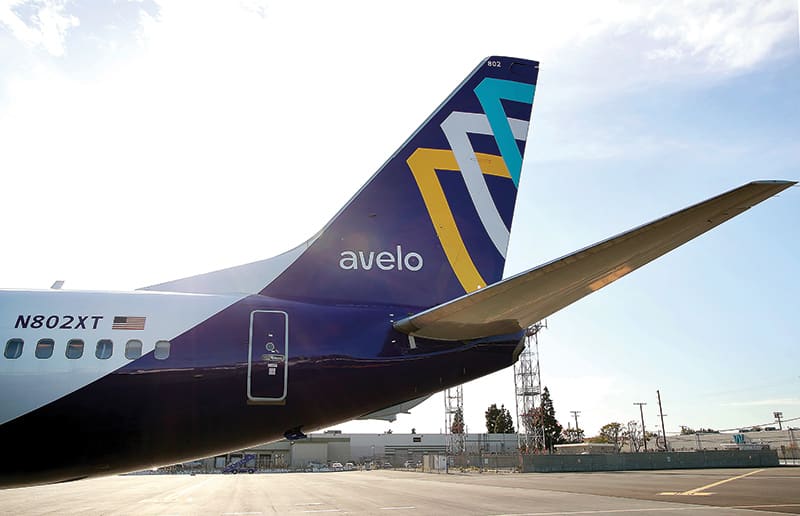 Courting air service is a delicate dance that involves some willing partners, Wadleigh says. Airlines are interested, as evident by the near-monthly meetings, but every new route has to pencil out. "Airlines are good at what they do. They'll pick the market that will make money and fill the most seats," he says.
It's competitive on the airport owner's side of the table as well, and that's where Wadleigh says he has the advantage of an extremely supportive City Council that's willing to OK fee waivers and revenue guarantees to help fledgling air services find their wings and fly.
A marketing partner like the Shasta EDC also helps. "When Todd joins me in meetings, he talks about community, the growth, tourism, the hotel bed tax, housing, business growth … he wants to highlight this community and how it stacks up against others," Wadleigh says.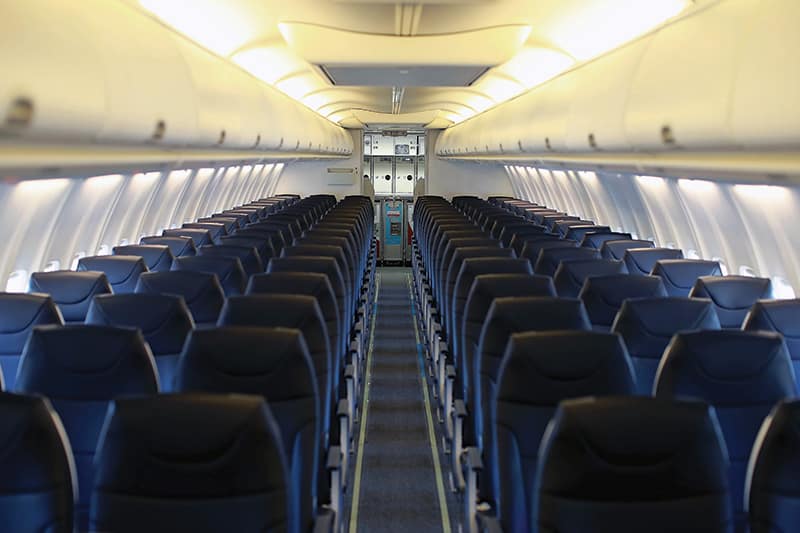 Wadleigh also has been busy trying to make the overall airport experience a more pleasant one with improvements to the terminal and parking lot. Another prospective improvement will be a new and illuminated flagpole erected through the efforts of Daniel Cook, a member of Redding Boy Scout Troop 125. Daniel has selected the $14,000 undertaking as his Eagle Scout project and as a way to honor his late grandfather, Alexander "Al" Mistal, and other North State veterans.
"All I'm asking is that people give the Redding Airport a good look. If they didn't like what they saw in the past, now is a good time to take a fresh look at Redding," Wadleigh says.
www.cityofredding.org/departments/airports/redding-municipal-airport
To contribute to Daniel Cook's flagpole project, address checks to Troop 125 and send them to 3336 Bechelli Lane, Redding, CA 96002
For more information: https://youtu.be/sJOHSSEUr5M