Ninja Coalition HQ In Redding
Way of the Warrior…
Anyone who's ever watched the NBC show "American Ninja Warrior" has probably thought at one point, "That doesn't look that tough." And while it's likely tougher than one would expect, there's a way to test your inner Ninja mettle in Redding.
The Ninja Coalition HQ is a real-life "American Ninja Warrior" training facility in the Mount Shasta Mall. The brainchild of Kevin Crye came about almost by accident. The personal trainer, who began Upper Hand Athletics and works with the Simpson University men's basketball program on strength and conditioning, came across Ninja Warrior almost by providence, he says.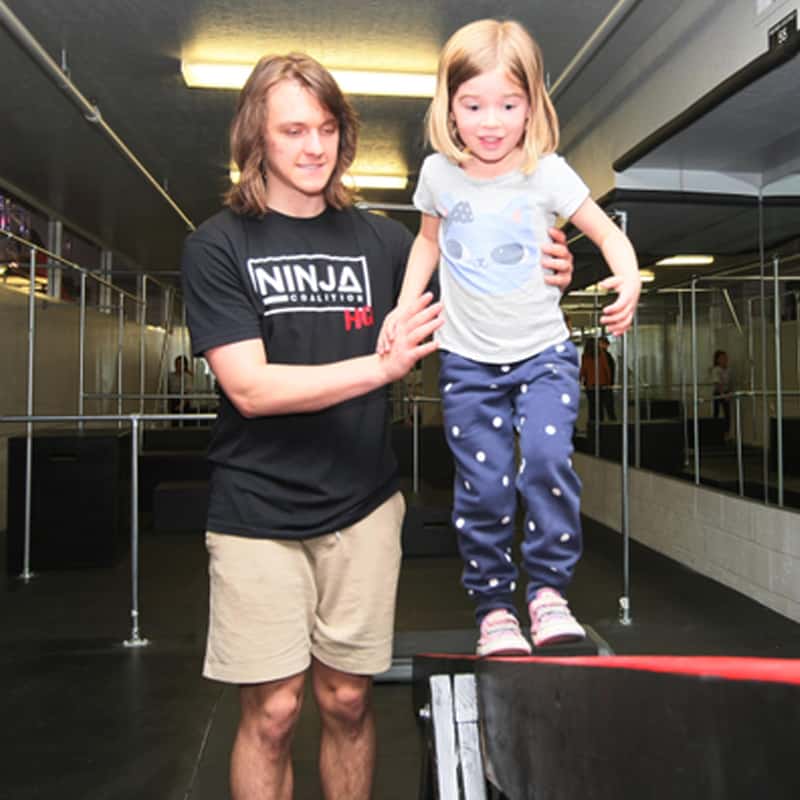 "I was working for my tech company and came home from a business trip for like 18 hours," he says. "My wife said, 'Why don't you just head to Texas a day early and relax?'" He did and had a chance meeting with "American Ninja Warrior" regular Daniel Gil.
"We really hit it off," Crye says, adding the Texas-based Gil asked Crye to represent him as his agent. "I said 'I've never been an agent, but I've seen "Jerry McGuire."' Fast forward and I now represent five Ninja Warriors and three Olympians."
And the seed was sown for a Ninja training facility and tour. "We had this benefit event for the Camp Fire in the Mount Shasta Mall where we set up a Ninja course and it was a big success," Crye says. "The mall was happy with the way it turned out and asked if we'd like to stay (in the space near the west Macy's entrance). That's how our brick-and-mortar Ninja Coalition HQ started. It's been a wild ride."
Equipped with many of the same obstacles you'd see on the TV show – including the famed Warped Wall – the Ninja Coalition HQ facility focuses on youth strength and development with several obstacle courses. Not only do those test the physical – grip strength, running, balance, jumping, speed and endurance – but the mental as well, as the all-around fitness tests challenge strength, conditioning, flexibility, problem-solving and coordination.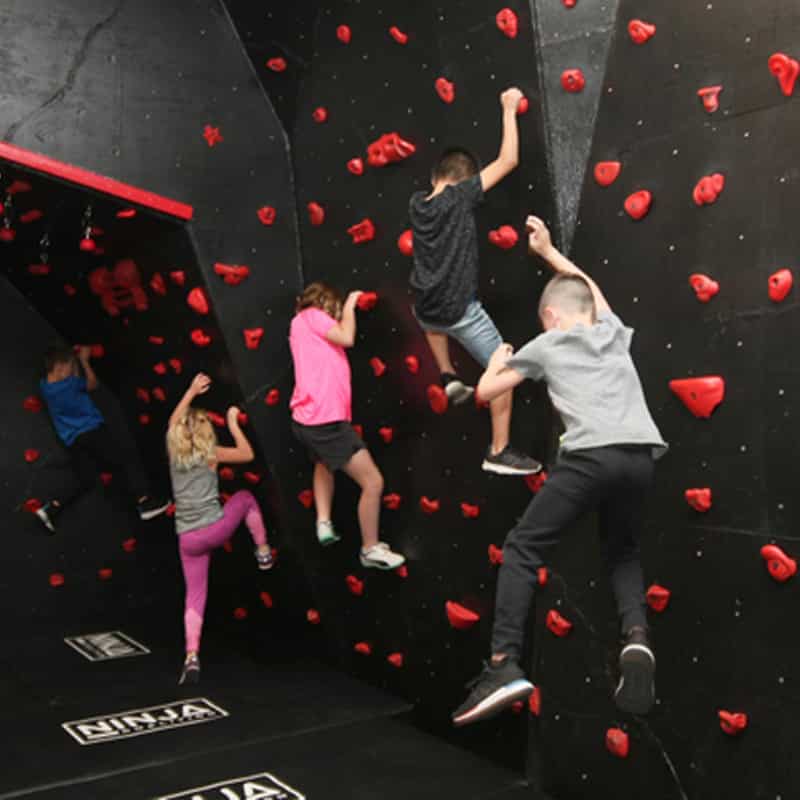 Classes run weekday afternoons and evenings for ages 6-17 with adult offerings in the evenings. The Ninja Coalition HQ also hosts one-off events like corporate team-building activities and private events. "We're class and instruction based," Crye says. "It's not like a trampoline park."
And to help build the brand, Crye assembled a top-notch team to run the facility, including general manager Amber Abrams and Ninja trainer Talon Green. "For Redding to have a guy like Talon working to train Ninjas here is amazing," Crye says. "He's hit a buzzer (on the TV show). And Amber, who was the GM at Orange Theory, walked in, saw what was going on and said, 'I want to work for you.' To have people of her caliber here is amazing."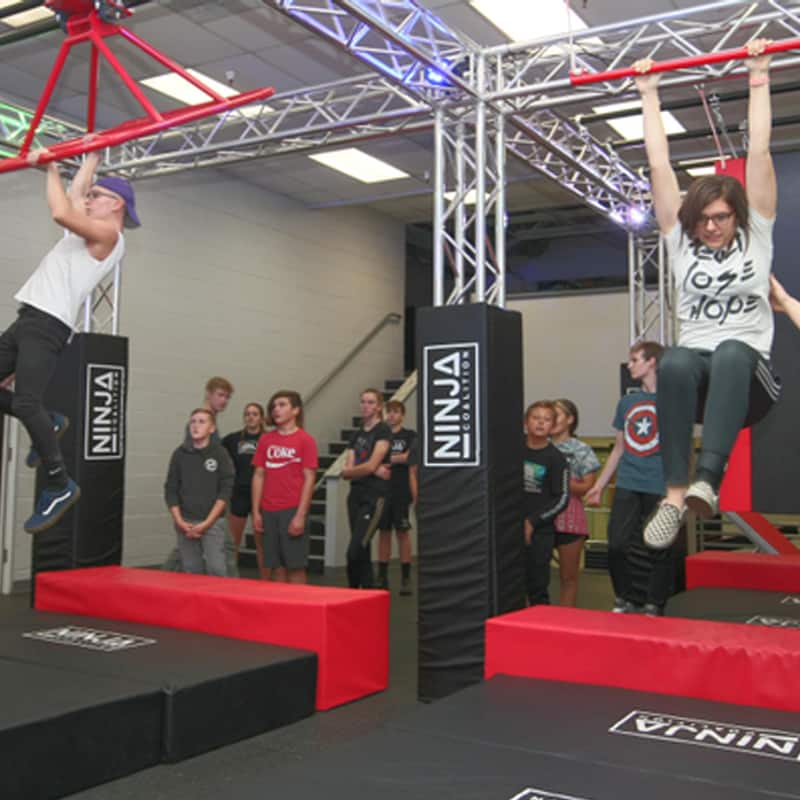 The benefit of having the connection to Ninjas like Gil, Jesse Labreck, Jonathan Horton, Joe Moravsky and Allyssa Beard only helps the draw of the HQ facility. "When I see Daniel talking at some of our events, he's inspiring," Crye says. "When he talks, you see the faces of these kids just light up. That never gets old. It's cool to see the things they tell these kids and know that it's making an impact."
Right now, Crye says, the HQ facility is bustling but not "super busy." However, classes have begun filling up with little advertising and they will cap membership at around 400. Classes run from $79-139 per month.
Crye says working with the Ninjas is exciting, and the message of hope and inspiration is important, but the bottom line is that the Ninja Coalition and Ninja Coalition HQ is a vehicle to teach lasting fitness goals.
"I realize the TV show may have a shelf life and they're looking at making it an Olympic sport," he says, "but what we strive to do is make kids strong and drive where they're having fun and don't lose the love of fitness. •